The Project:
Rosenberg Research enlisted our services to redesign the User Experience (UX) and User Interface (UI) of their website and subscriber application.
Design Process: Extensive planning and discovery discussions involved key Rosenberg Research and Cappers Applications team members, who were responsible for building the final website and application. The objective was to ensure a shared understanding of the business objectives, identify areas for improvement in the current system, and establish the desired evolution of the platform. The design process began with creating a sitemap to map out the various pages and sign-up workflows. Wireframes were then developed to design and validate the user journey. Once the wireframes received approval, the design elements were applied, and a fully interactive, clickable prototype was created. The prototype underwent thorough review and approval, with close collaboration with Cappers Applications during the Q&A process.
Solution: The website landing page prominently showcased the key benefits of subscribing to Rosenberg Research, with clear calls-to-action (CTAs) to learn more. The different products offered were effectively outlined, and the sign-up process was easily accessible. The application provided members with a user-friendly dashboard featuring filters and search functionality, enabling them to efficiently find the reports they were looking for.
Results: The redesigned website and application represented a significant 2.0 iteration of Rosenberg Research's digital presence, aiming to enhance the user experience. The new design led to increased conversion rates and contributed to sales growth.
Conclusion: The complexity of a website and application with over a hundred screens necessitated careful planning and prototyping. A substantial amount of time was dedicated to wireframing to ensure the accuracy of essential user journeys, such as the sign-up process. This upfront work ensured that the development team had clear direction and objectives to follow, resulting in a successful implementation of the new UX and UI design.
Our involvement
User experience design (UX)
User interface design (UI)
We worked with
Website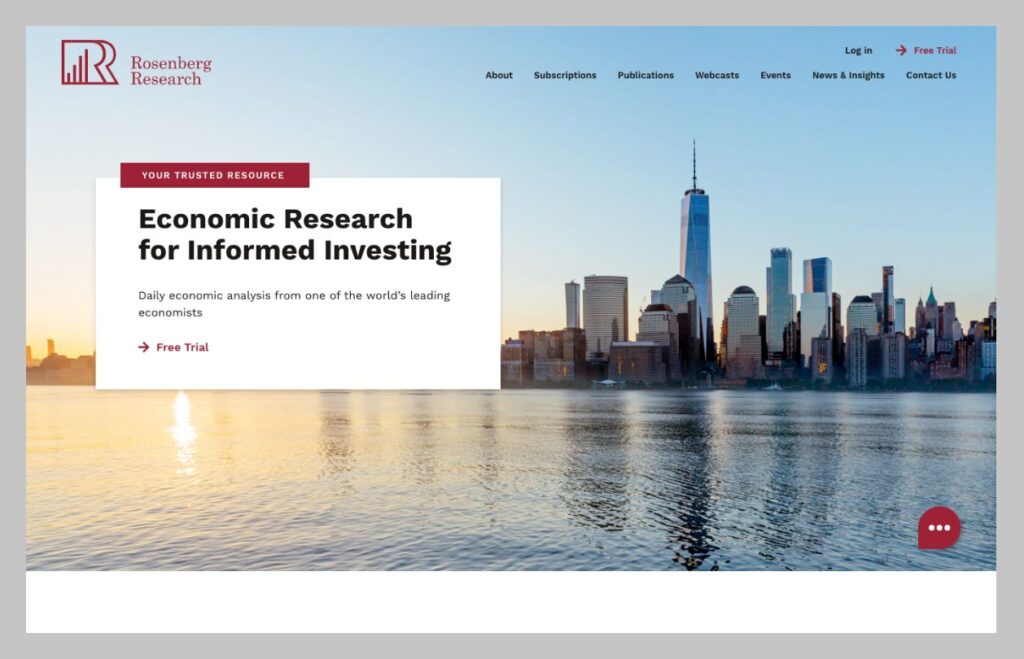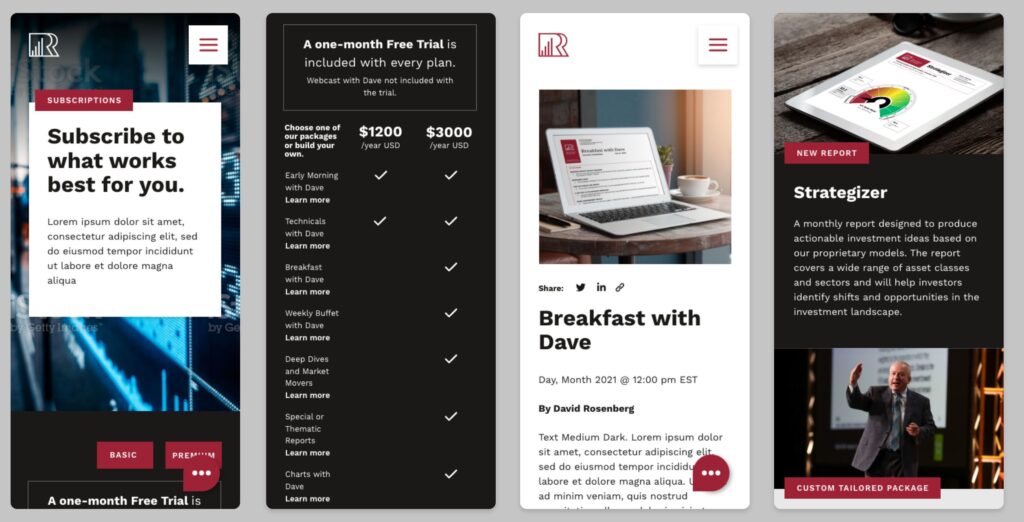 Application