The Project:
After successfully designing the visual branding for Ashleigh Stoesser CPA Professional Corporation (ASP), we collaborated with Viral Essence to design their website, ensuring alignment with their brand and focusing on engaging potential clients.Viral Essence provided strategic and creative direction, guiding the imagery and ensuring the website aligned with ASP's marketing strategy.
Design Process: Working closely with Viral Essence during the discovery phase, we accurately identified ASP's target clients and established their positioning within the market. Thorough research was conducted on competitors and industry-leading websites. Using a user-centered approach, we utilized wireframes and prototypes to validate design decisions. Once approved, we built the website, ensuring a clear understanding of the design and functionality requirements.
Solution: The ASP website is a central component of their marketing strategy, providing potential clients with information about ASP's credentials, services, and how they can help. The website incorporates the branding developed during the visual brand development project. It features a clean and clear design that effectively conveys the professionalism and experience of ASP.
Results: Combined with the previously designed visual brand, the website equips ASP with the necessary visual assets to confidently launch their accounting firm. It effectively communicates their message and attracts potential clients.
Conclusion: By thoroughly understanding the website's business objectives and aligning with the desired direction set by Viral Essence, we designed and developed an impactful website that ASP is proud to showcase. It effectively communicates their message and helps drive potential clients to their business.
Our involvement
User experience design (UX)
User interface design (UI)
Development in WordPress
We worked with
Desktop version of website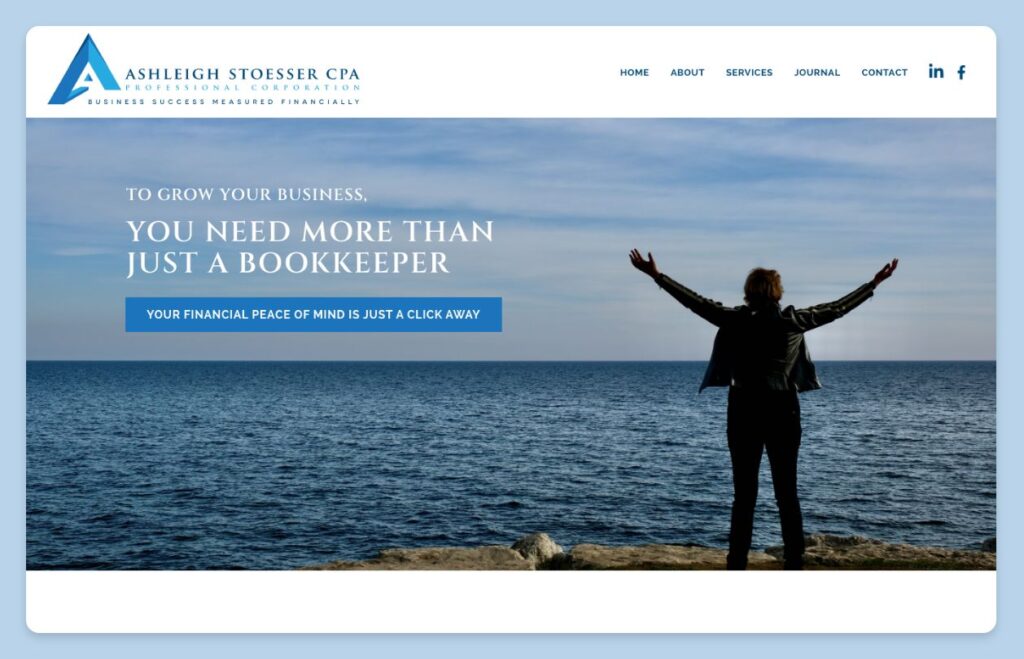 Mobile version of website