The project
After collaborating on multiple projects, Viral Essence approached us for the redesign of their website. They had a clear vision for the visual metaphor they wanted to use and had already worked on the strategic direction for the website with their extensive marketing expertise.
Design process: Benefiting from Viral Essence's robust discovery phase, we quickly identified their target market and how they wanted to position themselves within their industry. Thorough research was conducted on competitors and industry-leading websites. Using a user-centered approach, we utilized wireframes and prototypes to validate design decisions. Once approved, we built the website, ensuring a clear understanding of the design and functionality requirements.
Solution: The Viral Essence website incorporated a visual metaphor of making moves in chess to represent the strategic decisions they make for their client's marketing efforts. The colour palette and font choices aligned with their new branding, and the iconography had a modern aesthetic that tied into the chess theme.
Results: The new website became a visual representation of Viral Essence's brand and played a central role in their marketing efforts.
Conclusion: Working with a marketing company on their materials can be challenging as creatives are often highly critical of their brand expression, positioning, and messaging. However, by maintaining clear communication throughout the project, we were able to move forward and deliver a website that Viral Essence was happy with.
Our involvement
User experience design (UX)
User interface design (UI)
Development in WordPress
Desktop version of website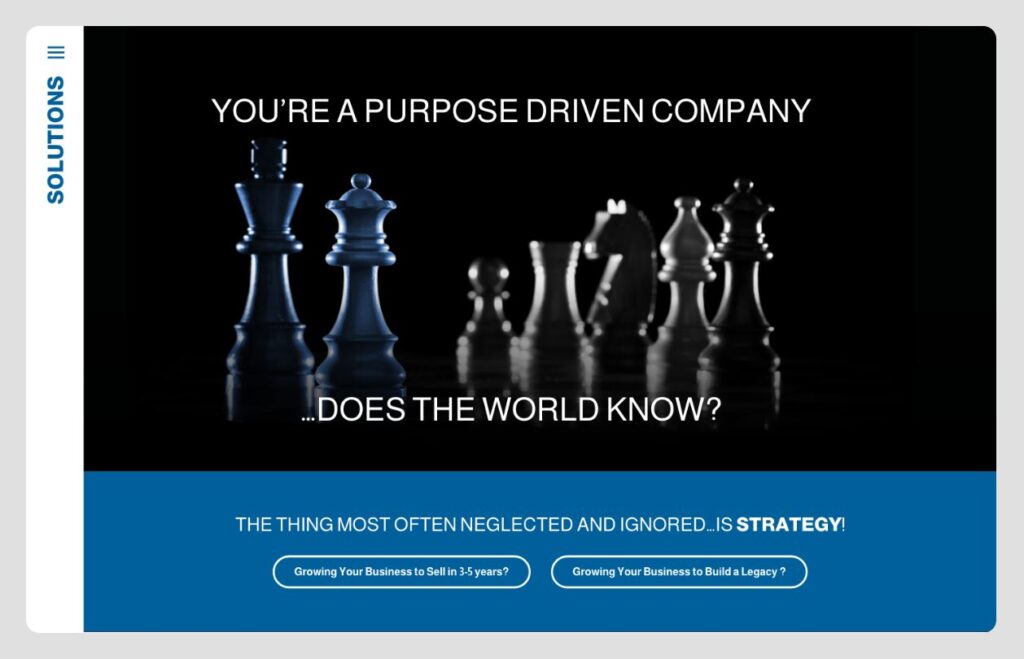 Mobile version of website