The project
LG Interiors approached us to design a new website that would serve as a central hub for their marketing efforts and provide inspiration and resources for their clients.
Design Process: During the discovery phase, we worked closely with LG Interiors to understand their target clients and establish their position within the industry through their website. We conducted thorough research on local competitors and analyzed industry-leading websites. Using a user-centered approach, we utilized wireframes and prototypes to validate design decisions.
Solution: The final website effectively showcased LG Interiors' offerings and provided comprehensive information on each service, accompanied by an image gallery. The service pages were designed to educate clients and serve as a valuable resource during the planning stages of their construction projects.
Results: The website has become a central component of LG Interiors' marketing strategy. Its strong visual design and the ability to utilize watermarked images for project planning sets them apart from competitors and provides a competitive advantage within the industry.
Conclusion: Maintaining a close collaboration with LG Interiors throughout the project was essential in ensuring alignment and achieving the desired outcomes.
Our involvement
User experience design (UX)
User interface design (UI)
Content writing
Development in WordPress
Desktop version of website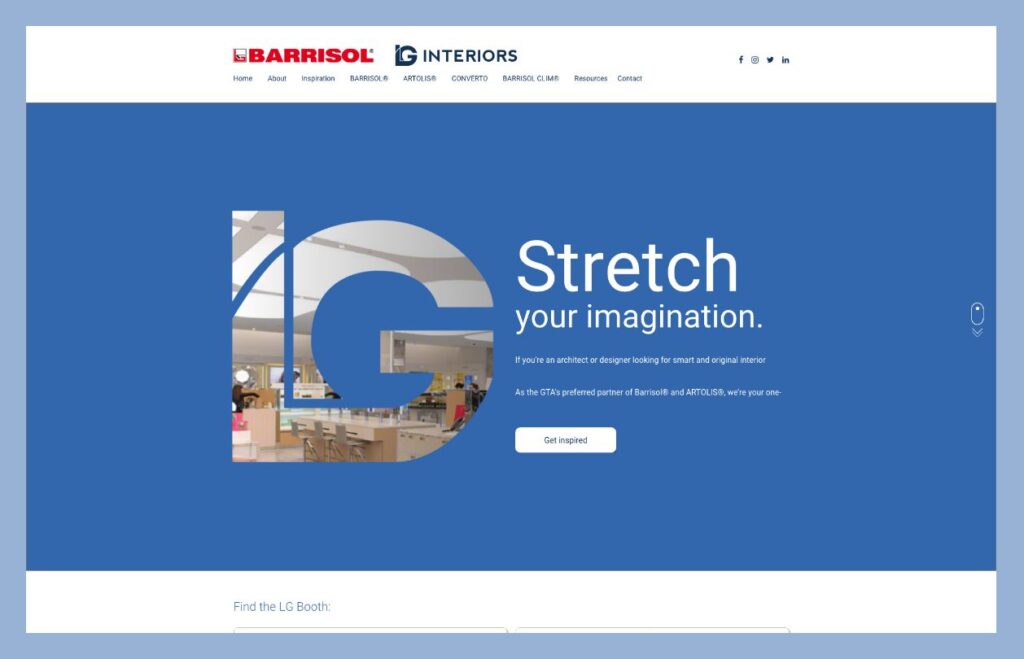 Mobile version of website