The project:
JPR Electrical, a local electricians company, approached us to revamp their outdated website. Our task was to plan, write content, design, and build a new website with a mobile-first approach, targeting their specific markets.
Design Process: During the discovery phase, we closely collaborated with JPR Electrical to understand their target market and establish their position within the industry through their website. We conducted comprehensive research on local competitors and analyzed industry-leading websites. Following a user-centered approach, we crafted engaging copy and utilized wireframes and prototypes to validate design decisions. Once approved, we built the website, ensuring a clear understanding of the design and functionality requirements.
Solution: Based on the discovery phase, it was confirmed that JPR's target market primarily accessed the website through mobile devices. Therefore, we prioritized creating a seamless mobile experience. We structured the website into sections tailored to consumers and builders, leveraging strong visuals and punchy copy to tell their story effectively.
Results: The new website has become a valuable resource, serving as a central element of JPR Electrical's marketing efforts and effectively directing potential customers to their services.
Conclusion: Recognizing that JPR's customers would primarily engage with the website on their mobile phones, we focused on delivering concise, impactful copy and compelling visuals that would resonate well on mobile devices.
Our involvement
User experience design (UX)
User interface design (UI)
Content writing
Development in WordPress
Desktop version of website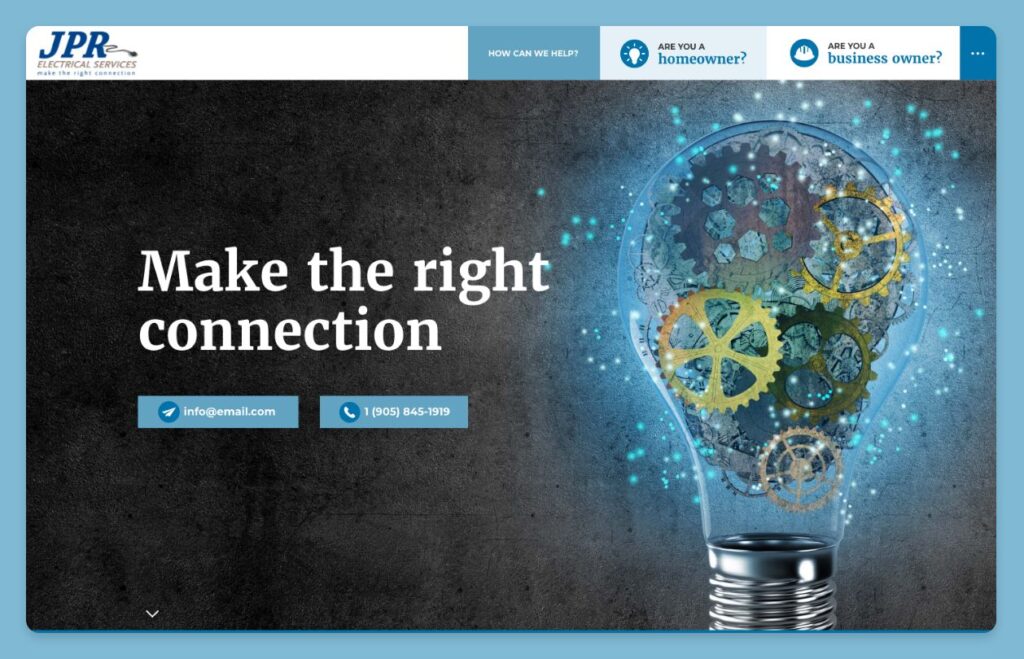 Mobile version of website