The Project:
We were tasked with designing the HepCure website, which required positioning the company appropriately within the industry and incorporating specific functionality for the clinics they serve and their patients.
Design Process: During the discovery phase, we closely collaborated with HepCure to understand how their clients and patients would use the website and understand their industry positioning. We conducted comprehensive research on solutions and analyzed leading websites. Following a user-centered approach, we created wireframes and prototypes to validate design decisions.
Solution: The final website effectively portrayed the HepCure brand and included key functionality such as a Google-integrated location finder and a job application system.
Results: The website has experienced gradual growth and continues to be used by the HepCure team within clinics and by the patients of those clinics.
Conclusion: By prioritizing the understanding of the required functionality early on, we could design and develop a solution that not only looked visually appealing but also functioned precisely as intended.
Our involvement
User experience design (UX)
User interface design (UI)
Development in WordPress
Desktop version of website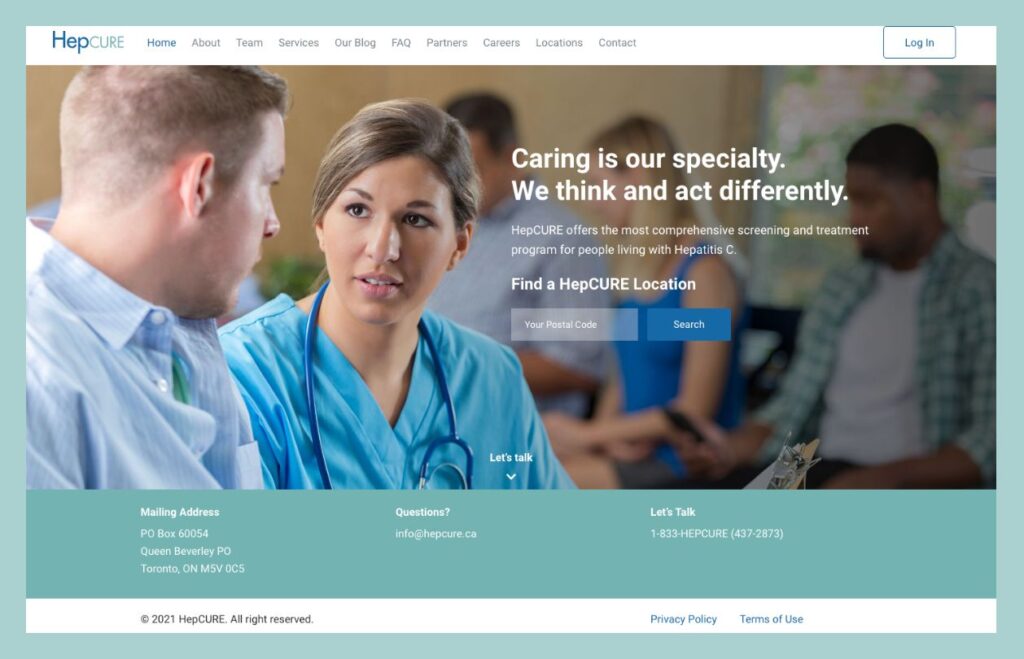 Mobile version of website