The project:
Falcone Law sought our assistance to redesign and rebuild their website, with the aim of positioning their business more effectively in the market.
Design process: During the discovery process, we engaged in extensive conversations and researched similar businesses. This enabled us to adopt a user-centered design approach, creating wireframes and prototypes to validate design decisions. Once approved, we proceeded to build the website, ensuring a clear understanding of both the design and functionality requirements.
Solution: The website was strategically structured to guide visitors towards three key services Falcone Law offers. This allows visitors to explore individual legal solutions within each service area. Additionally, the website incorporated a live social feed to leverage their Twitter traction and a series of online tools and calculators.
Results: The website has become a valuable resource for prospective and existing clients, providing a comprehensive understanding of Falcone Law's credentials and how they can assist them effectively.
Conclusion: The Falcone Law website has undergone a transformation, emerging as a valuable resource that empowers potential and existing clients to pre-qualify themselves by confirming that Falcone Law offers the specific services they seek.
Our involvement
User experience design (UX)
User interface design (UI)
Development in WordPress Gutenberg
Desktop version of website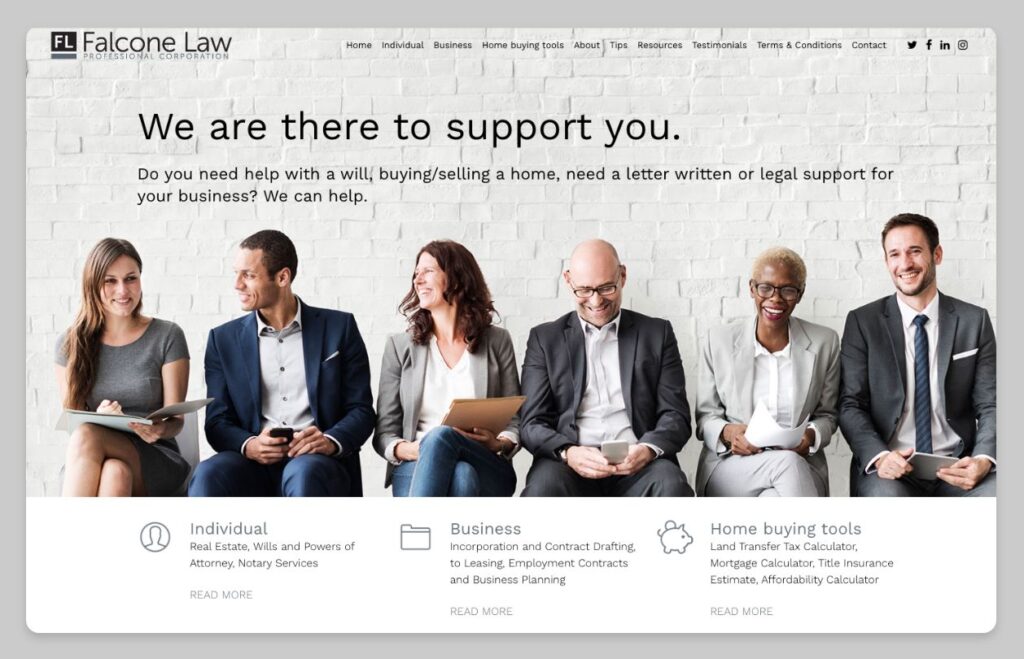 Mobile version of website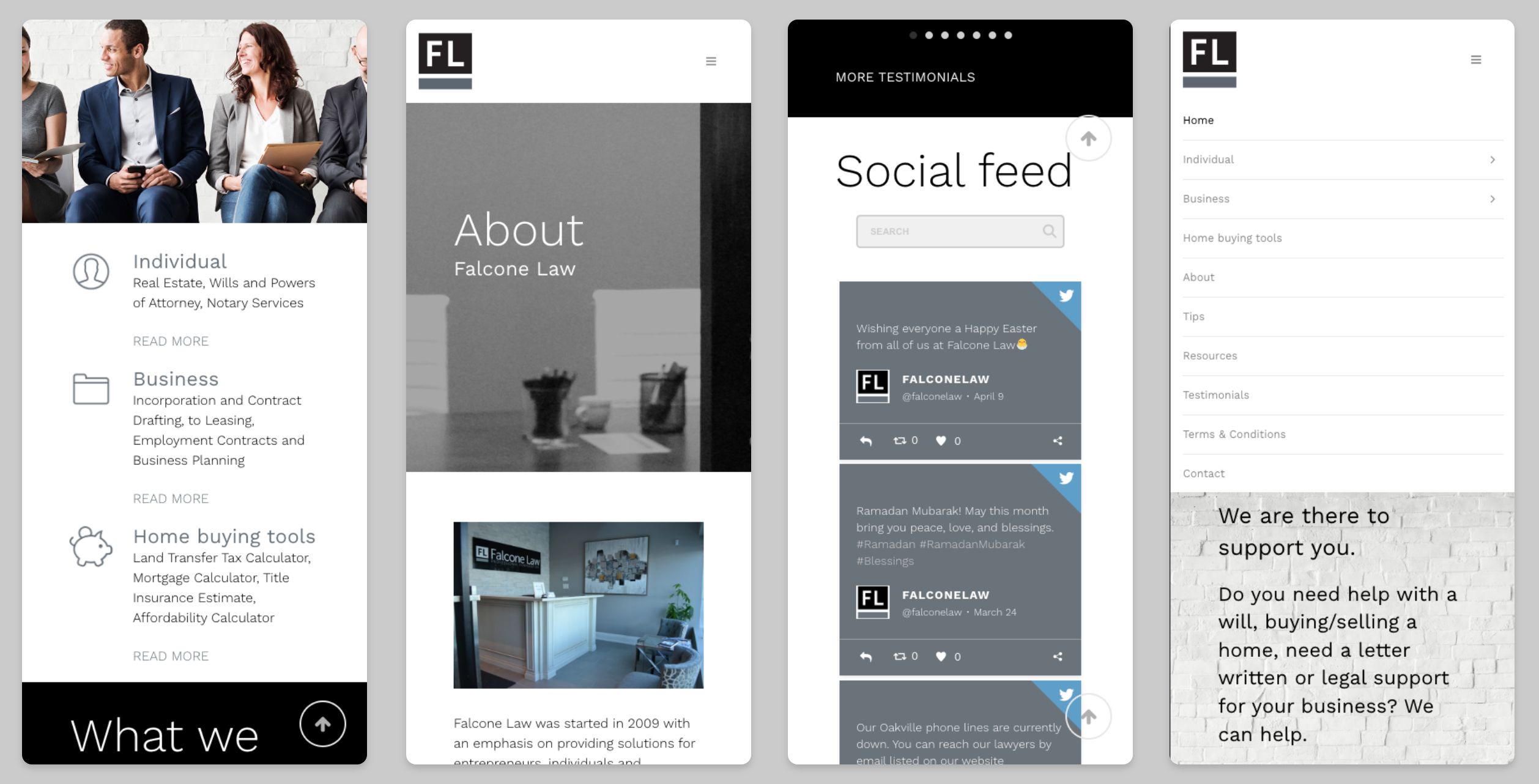 Anthony Falcone
Falcone Law Professional Corporation
I just wanted to take some time to express my gratitude for the amazing work done by Chris Noon on our brand new company website. The processes and systems that Chris has put in place absolutely ensure that the final version is something that will serve my business well for years to come. Chris has a wealth of knowledge not only about websites, but about marketing, branding, and the overall flow of website traffic as well as optimization of the user experience. Beyond that, Chris even researched similar companies for consistency and to help define the website's overall feel. I was incredibly impressed with his expertise in building the site and guiding us to the final version. I would have no hesitation at all in highly recommending Chris to anyone in need of a website or other similar branding and marketing services.