The project:
DCM enlisted our services to redesign and rewrite their website, focusing on effectively communicating with their corporate clients.
Design process: During the discovery process, we engaged in extensive conversations and researched similar businesses. This allowed us to adopt a user-centered design approach, creating wireframes and prototypes to validate design decisions.
Solution: The website was thoughtfully designed to incorporate DCM's existing brand photography and written content, specifically tailored to engage corporations seeking support for their event needs. We ensured the blog, image libraries, and social feed were set up for easy updates and management, requiring minimal effort.
Results: The website now successfully reflects the DCM brand identity, effectively speaks to their target audience, and sets them apart from their competition in the industry.
Conclusion: The DCM website has transformed into a valuable resource that directs potential prospects to learn more about how DCM can assist them with their specific needs.
Our involvement
User experience design (UX)
User interface design (UI)
Content writing
Development in WordPress Gutenberg
Desktop version of website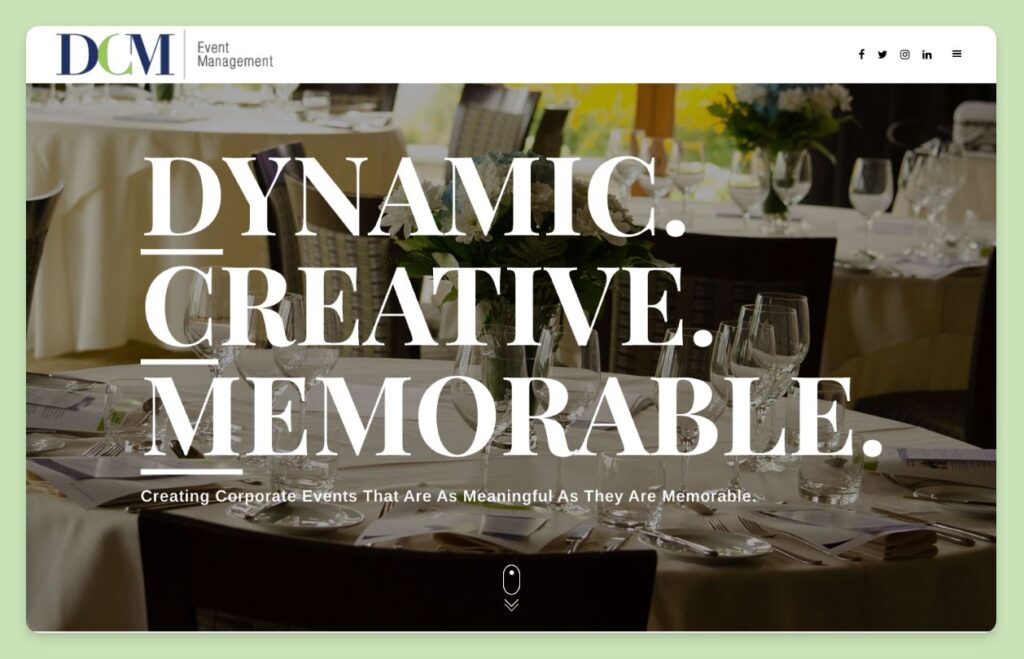 Mobile version of website