The project
Chetan Wealth Management enlisted our help to design, write content, and build a new website on RBC's proprietary platform by Digital Agent. They sought a website to effectively position their company in the market, emphasizing their unique value proposition. The website would be aligned with a digital marketing strategy being developed by WSI in conjunction with the website.
Design process: During the discovery phase, we collaborated closely with WSI to accurately identify Chetan Wealth Management's target clients and establish their firm's positioning within the industry. We conducted thorough research on competitors in their geographic area and industry-leading websites domestically and internationally. Our design process followed a user-centered approach, utilizing wireframes and prototypes to validate design decisions. We also worked directly with RBC and Digital Agent to ensure seamless integration of our design concepts into the Digital Agent platform.
Solution: The website was thoughtfully structured with streamlined navigation and a cohesive page layout, guiding prospects through the compelling Chetan Wealth Management story and consistently encouraging them to reach out to learn more. The website structure and content were meticulously crafted to align with the overarching marketing strategy.
Results: The website has become the centerpiece of WSI's ongoing marketing efforts to attract prospects to Chetan Wealth Management. The new website has been exceptionally well received by the Chetan Wealth Management team, reinforcing its effectiveness in conveying its brand message and engaging its target audience.
Conclusion: The website's design and content successfully positioned Chetan Wealth Management within their industry, told their story in their own unique voice and was designed/built to integrate and support the ongoing marketing efforts of WSI.
Our involvement
User experience design (UX)
User interface design (UI)
Content writing
Development in the Digital Agent platform
We worked with
Desktop version of website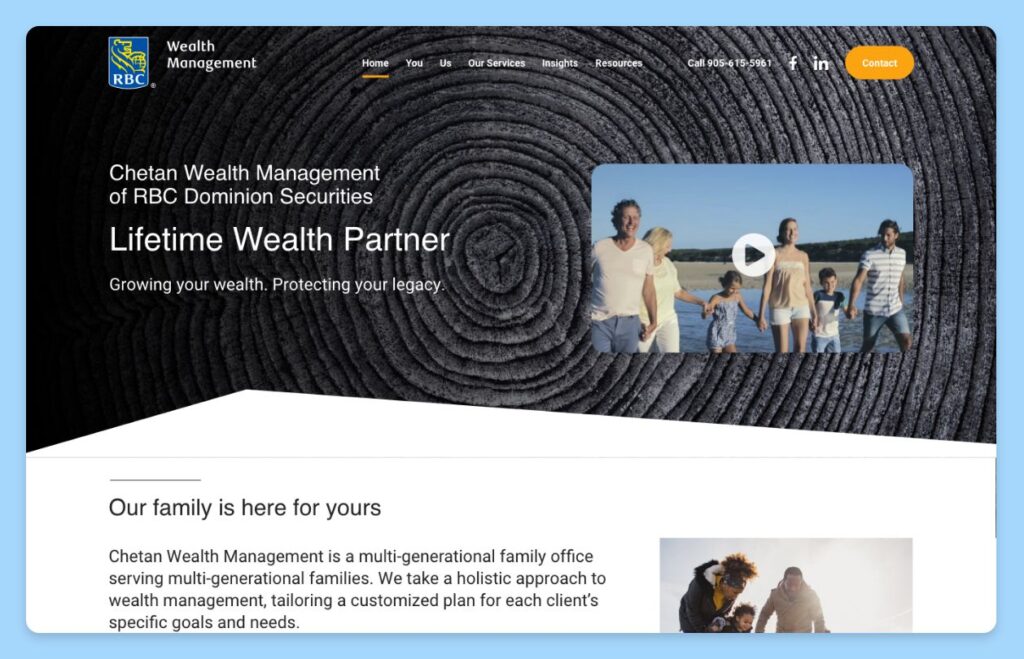 Mobile version of website