The project
Ainslie, an at-home personal trainer, approached us to create a website for her online personal training business.
Design Process: We adopted a user-centered design approach by engaging in extensive conversations and conducting research on similar businesses during the discovery process. We created wireframes and prototypes to validate design decisions. Once approved, we proceeded to build the website, ensuring a clear understanding of both the design and functionality requirements.
Solution: The website was intentionally designed to be minimalist, utilizing bright colours and impactful imagery. Contacting Ainslie is always just a click away, ensuring a seamless user experience.
Results: Following the design and development of her website, Ainslie now has a dedicated platform to drive potential clients. They can learn more about her training philosophy, methodology and build confidence in her abilities.
Conclusion: The Be Fit with Ainslie website has become central to her marketing and sales efforts, providing a strong foundation for engaging with potential clients.
Our involvement
User experience design (UX)
User interface design (UI)
Content writing
Development in WordPress Gutenberg
Desktop version of website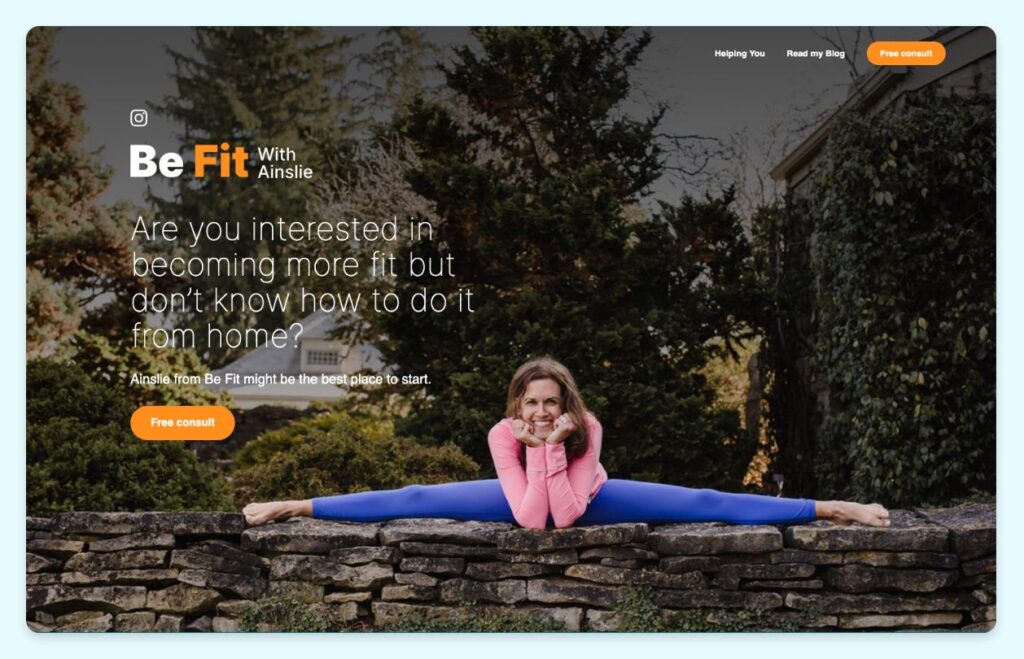 Mobile version of website