The Project:
Abaton Integrative Medicine approached us to redesign their website interface to enhance user experience and increase conversion rates.
Design Process: We thoroughly analyzed the existing website, incorporating stakeholder feedback and aligning it with business objectives. Based on our findings, we adopted a user-centered design approach, creating wireframes and prototypes to validate design decisions. Once approved, we proceeded to build the website, ensuring a clear understanding of both the design and functionality requirements.
Solution: The redesigned website interface features a streamlined navigation system, prioritizing seamless connection with the Abaton team. We presented content in an intuitive layout, improving visual hierarchy. Leveraging their existing bright colour scheme and extensive photography library, we focused on utilizing compelling visuals to tell their story. We decided to rebuild the website to optimize performance and reduce dependencies on plugins and off-the-shelf themes. We successfully migrated the existing blogs from the old website to the new platform.
Results: Following the redesign and rebuild, Abaton has leveraged the new website as the central hub to drive traffic through its extensive social media marketing campaigns. Potential and existing patients can easily book appointments, reach out to the Abaton team, and access the extensive educational content within the blog.
Conclusion: The website interface redesign and rebuild significantly enhanced user experience, resulting in a website that facilitates easy contact with Abaton team members and seamless navigation to the desired information with minimal effort.
Our involvement
User experience design (UX)
User interface design (UI)
Content writing
Development in WordPress Gutenberg
Desktop version of website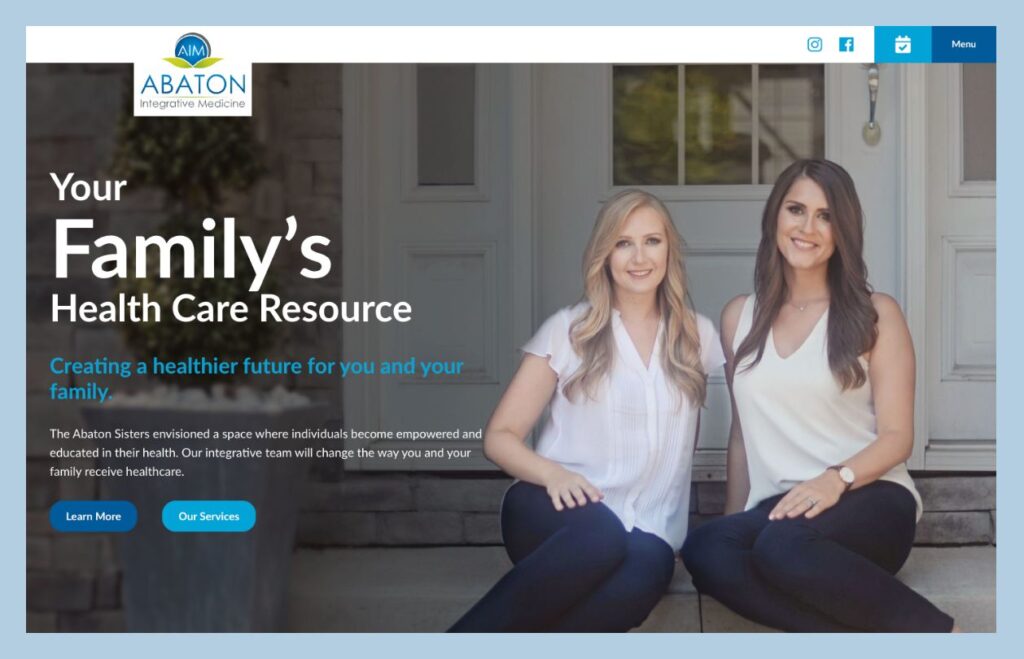 Mobile version of website